On May 27th, students from Lichuan Minzu Experimental High School learned to dance the "roulianxiang".
A folk dance emerging from Lichuan, Enshi Tujia and Miao autonomous prefecture, Hubei province, "roulianxiang" involves a performer, bare to the waist, using his palm to beat his body parts, such as on his forehead, shoulder, face, arm, elbow, waist, and legs. A rhythmic sound is generated from these movements, thus it is called "roulianxiang", which literally means "flesh snapping unceasingly".
Originating from a kind of begging art, "roulianxiang" has been incorporated into various folk dances by local folk artists, and has gradually developed into a unique form of folk dance. In 2008 it was listed as China's national intangible cultural heritage
In recent years, to better protect and share "roulianxiang", Lichuan Intangible Cultural Heritage Center has invited folk artists to campuses.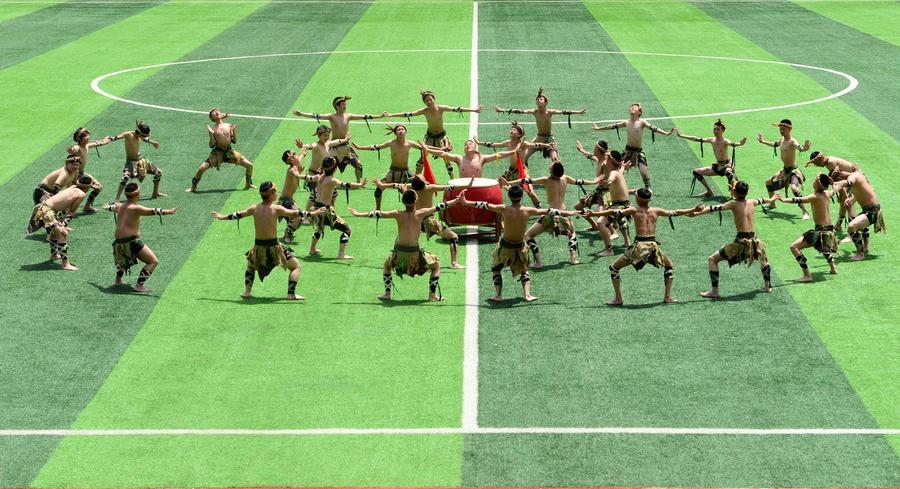 On May 27th, students from Lichuan Minzu Experimental High School learned to dance the "ruolianxiang". [Photo/Xinhua]