'World's ugliest woman' wants to make anti-bullying film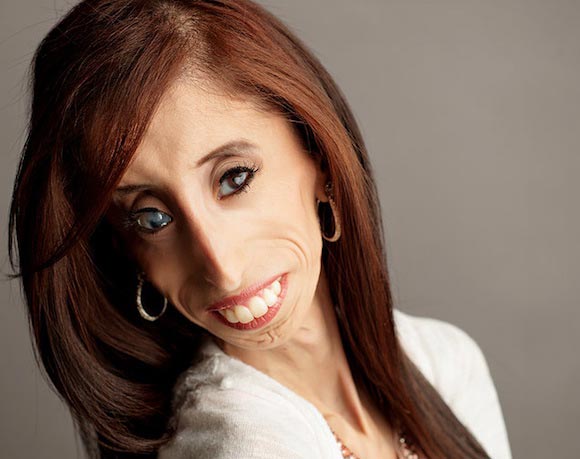 Lizzie Velasquez says she's not interested in a possible cure for her syndrome. Provided to China Daily
In December 2013, she inspired millions with her TED Talk online. Now Lizzie Velasquez, once called" the world's ugliest woman", hopes to reach an even wider audience through an anti-bullying documentary about her story.
"I know what it is to be bullied and what it is to be bullied online, and I want to be the protector of those who think it won't get better, " says Velasquez, 25, who has a rare disease that makes it impossible for her to gain weight. She has never weighed more than 29 kilograms and is blind in one eye.
"The idea is that they see the documentary and realize that, yes, it is possible to overcome everything," she says during an interview in a coffee shop in Austin, Texas.
She's raising money for the film, tentatively titled The Lizzie Project, through a Kick-starter campaign that has already collected more than $123,000 in donations. The campaign, whose trailer can be seen at TheLizzieProject.com, ends May 31. The goal is to raise $180,000.
Velasquez was born in Austin in 1989 with a syndrome so rare only two other people in the world are known to have it.
She became a celebrity on Dec 5,2013, when her TED Talk (short speeches designed to share and spread ideas from a number of disciplines) in Austin (part of the worldwide event TEDxWomen) became a hit. In her speech, Velasquez explained that her life changed at age 17, when she saw herself on a YouTube video titled, "The world's ugliest woman". The video's comments section featured comments such as, "Do the world a favor and put a gun to your head."
"Instead of just taking the shelter of my tears, I chose to be happy and realize this syndrome is not a problem but a blessing that allows me to improve myself and inspire other people, " Velasquez says.