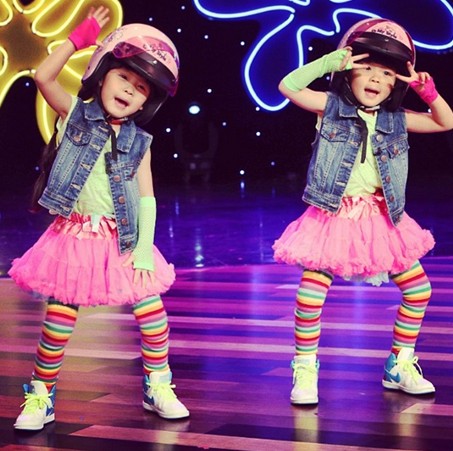 Six-year-old twins behind viral dance videos appear on Ellen [Photo/CNTV]
It seems that two heads are really cuter than one. Six-year-old twins from Taipei, Zony and Yony, made their US debut Thursday on "The Ellen DeGeneres Show."
Videos of the twins dancing to Korean Pop songs have gone viral across YouTube. Zony and Yony told Ellen they began dancing three years ago and learned the moves by watching other YouTube videos on their dad's iPad.
They performed a dance routine to the song "BarBarBar" on the show, and then Ellen surprised them with VIP tickets to Disneyland, which the twins said was the one place they wanted to visit while in Los Angeles.