Grass can grow on clothes in Mazhai village, Henan province. The secret of the naturally dyed cloth lies in the fading printing method of beating grass.
Dating back to the Ming and Qing Dynasties, this ancient dying technique gradually faded away during the early period of the Republic of China. But recently it has reemerged due to the intensive studies of local resident, Zhu Xiuyun, who is keen on preserving the folk art.
In 2011, the Culture Department of Henan province approved the dying printing technique of beating grass as an intangible culture heritage.
The specific process is that first, fresh local grass is placed between a white cotton cloth in a preferable pattern, and then spread out on a flat stone, followed by gentle beatings, causing the water from the grass to come out. Through continuous beatings, a leaf vein can appear on the cloth, forming a green pattern on a white background. The entire process creates a piece of environmental, hand-made and naturally dyed piece of cloth.
This poetic folk handicraft can be used for making clothes, scarves, fans and quilts among many other things.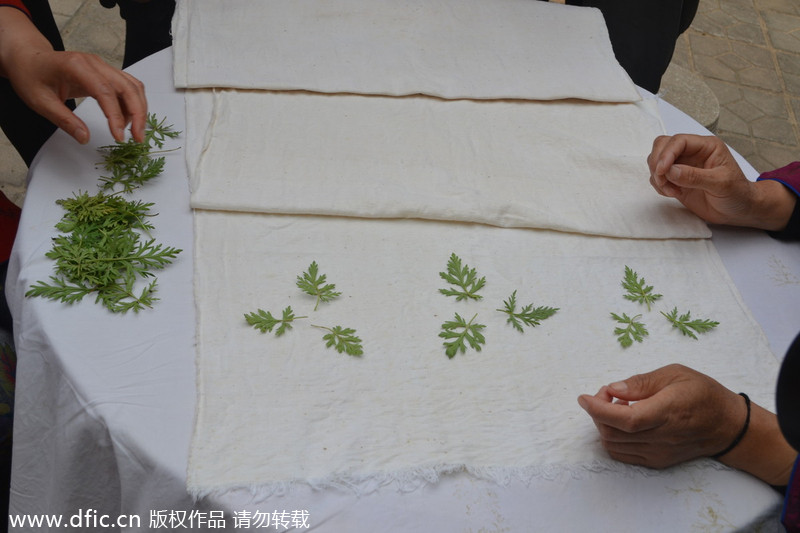 Fresh local grass is placed between a white cotton cloth in a preferable pattern. [Photo/IC]