Brazil unveils official poster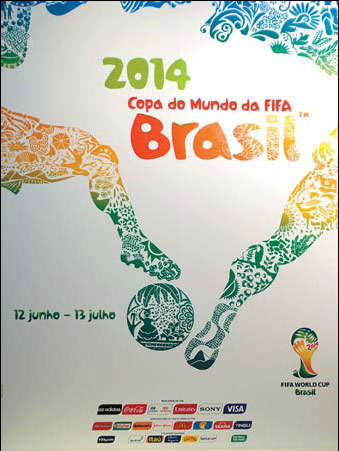 Brazil presented the official poster for the 2014 World Cup at a ceremony in Rio de Janeiro on Wednesday, unveiling bright colors and fluid patterns that evoke the tropical nation's rich flora and fauna.
Designed by the Crama agency, it shows a map of Brazil between two players challenging for a ball.
"The official poster is an important step to showcase Brazil and the FIFA World Cup in the host country and abroad," said retired soccer star Ronaldo, one of the three members on the World Cup's local organizing committee.

Today's Top News
Editor's picks
Most Viewed