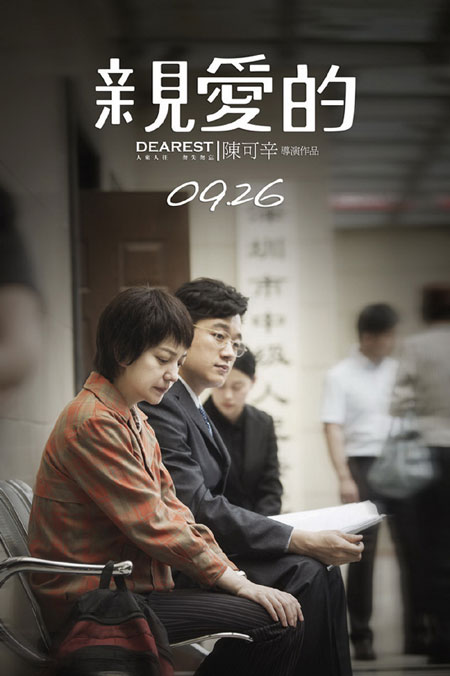 Dearest, directed by Peter Chan and starring Zhao Wei, wins both acclaim and box office. [Photo provided to China Daily]
'Grassroots feel'
"With Chinese cinema going through reform and China on the way to becoming a powerful filmmaking industry, it is particularly important to help Chinese cinema grow in a healthier and more sustainable way," Rao says. "It will require us to produce films that are not only competitive in the market but also have cultural depth."
Many critics worry that some emerging trends have already started to turn Chinese films into shallow entertainment. Examples include the much-criticized adaptions of popular reality TV shows, the unconventional remake of "red classics" (revolutionary epics) and what appears most alarming to film observers, the influence of cyber culture.
The catchphrase now in Chinese cinema is IP, or intellectual property, which refers to any popular online product such as a novel, game or even a song that can be developed into a potentially successful feature-length film.
"The Internet's influence now can be seen not only in the art form but also in the shooting techniques of many productions," says Yin Hong, a media professor at Tsinghua University and chair of the film association's critic unit. "It can help a movie gain quick recognition among younger audiences and bring a 'grassroots feel' to films."
But the industry's belief in the Internet as a guarantee of their products' popularity have become so obsessive that there's no room left for creating the real culturally meaningful products, says Beijing Film Academy's senior professor Huang Shixian.