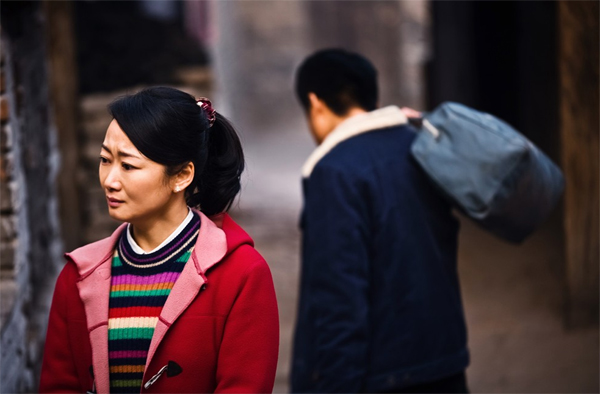 A screen capture from Jia Zhangke's Mountains May Depart. [Photo/Mtime]
The Cannes Film Festival is set to kick off next week with filmmakers from around the world competing for the festival's highest honor, the Palme d'Or.
This year, Chinese cinema has high hopes.
Director Hou Hsiao-Hsien from Taiwan will debut his first attempt at making a martial arts film with The Assassin. The movie was seven years in the making and finally began filming in 2012.
James Marsh, a film critic based in Hong Kong, pointed out that although Hou is held in high esteem at Cannes, there's some "apprehension" when it comes to The Assassin.
"There's a bit of apprehension, you know, Hou Hsiao-Hsien hasn't done a wuxia film before. He's far more sort of minimalist normally with his style. But I don't think anybody is going to hold back in regard to how much they like the film. "
Another strong contender in competition is director Jia Zhangke, who, like Hou, is a regular at Cannes. His film Mountains May Depart is part of the main competition this year.
His films, including Unknown Pleasures, 24 City and I Wish I Knew have previously competed at the festival, with A Touch of Sin winning the Best Screenplay Award in 2013. Jia was also on jury duty last year at the festival.
The Cannes Film Festival will be held from May 13th to May 24th.
Related:
Director Jia Zhangke to compete again in Cannes