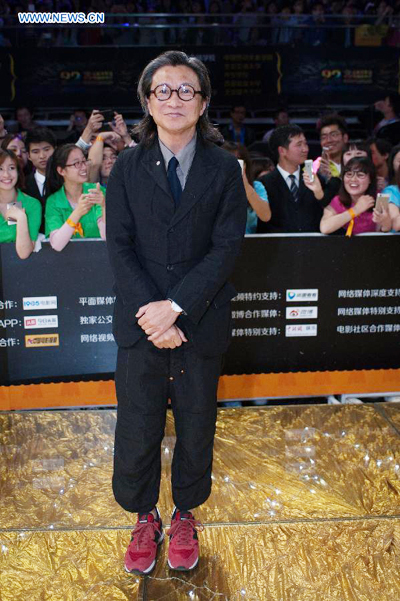 Director Peter Chan arrives at the award ceremony of 22nd Beijing College Student Film Festival in Beijing on May 9. [Photo/Xinhua]
Peter Chan's Dearest outperformed Jean Jacques Annaud's Wolf Totem, Zhang Yimou's Coming Home and Lou Ye's Blind Message in taking home the award for Best Film at the just completed 22nd Beijing College Student Film Festival.
"The success of Dearest actually came after it resonated with the college students. In today's day and age, we must find a way to be in line with youth," Chan said as he accepted the award on May 9 in Beijing.
The award for Best Director went to Annaud for his film Wolf Totem.
"College students are the today and tomorrow for China's film. I'm very honored that you have selected and enjoyed my film. This is a big award for me," said Annaud.