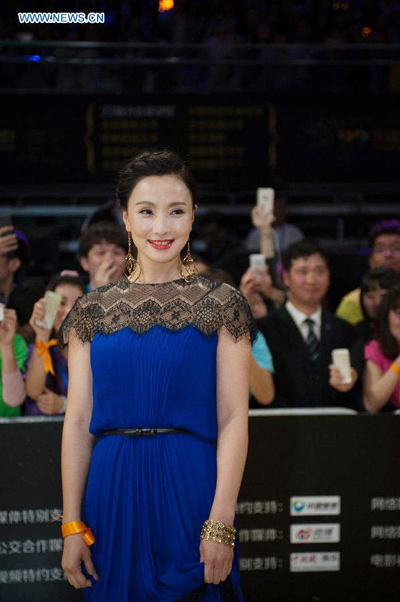 Chinese actress Tao Hong arrives at the award ceremony of 22nd Beijing College Student Film Festival in Beijing on May 9. [Photo/Xinhua] 
Award for Best Actress was given out to two prominent actresses – Tao Hong for Forgetting to know you and actress-turned-director Zhao Wei for the heartbreaking Dearest.
This is the second honor for Tao after winning the same title in 1999 with her role in Beautiful New World. "Back then, I just graduated from college. Now, I am here again with all of you. This means a lot to me," said Tao as she received the award.
Best Actor winner Qin Hao was recognized for his role in Blind Massage, which was also in competition for the Golden Bear at the 64th Berlin International Film Festival and won a Silver Bear for Outstanding Artistic Achievement.