Eve breaks new ground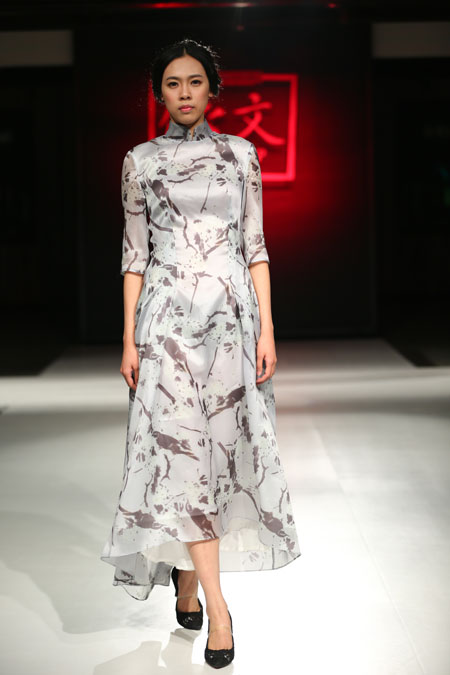 The latest collection, presented by Eve Group, displays a modern twist to an ancient clothing style. [Photo/China Daily]
A luxury fashion label is collaborating with Miao craftswomen to create clothing that is uniquely Chinese, but looks right at home on the catwalks of Europe. Sun Yuanqing reports.
Xia Hua and her fashion company, Eve Group, are best known for dressing successful Chinese entrepreneurs such as Jack Ma and Liu Chuanzhi. But her ambition goes further than that.
Her company recently debut its first womanswear collection, mainly in black, white and red, in Beijing.
Fabrics sourced from Europe are adorned with Miao ethnic embroidery. The silhouettes are modern, loosely hugging the body like traditional Chinese wear. Models strutted down the catwalk while the Miao women sang live backstage.
At a time when Chinese fashion brands are striving for a niche in the international luxury houses, Xia decided to go back to her roots.
"I want to make clothes for China's elite women who want to travel the world with clothes that speak about their cultural identity," she says. "Everyone is talking about economic slowdown and business models. But we decided to listen to our heart."
She was speaking on the Her Village International Forum in Beijing in April, a two-day
event that focuses on women's social roles and their power to change the world. More than 400 international women leaders from politics, business, culture and media participated.