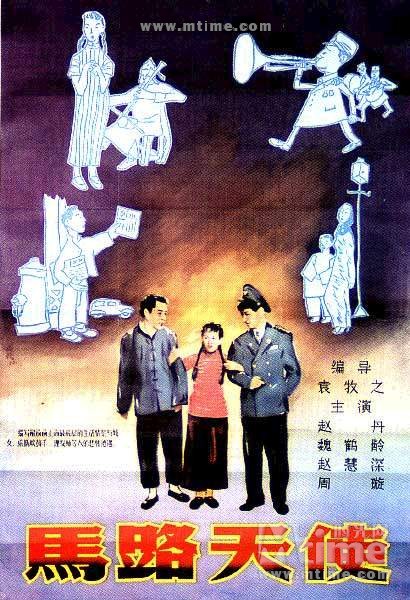 Shanghai has a rich history of filmmaking, but it is stuck telling the stories from the past. Raymond Zhou takes a look back at the pearl of the orient on film.
You cannot talk about Chinese cinema without mentioning Shanghai. The city would take up a big chunk of any comprehensive history of China's film industry and output. But its role has evolved, over the past 100 years or so, not necessarily for the better,
For the first half of the 20th century, Shanghai served as the de facto hub of Chinese-language films. Even though the officially recognized first film, Dingjunshan (定军山), was made in Beijing, in 1905, it was Shanghai, the more economically vibrant and culturally mixed city at the time, that transformed filmmaking into an industry.
Here, a youngster named Jin Yan, a Korean refugee, was groomed into the first "screen emperor", and a maid's daughter who could barely speak Mandarin discovered her amazing range and presence when placed under the spotlight. Unfortunately, the city, with its tabloids and rumor mills, played an invisible hand in Ruan Lingyu's suicide, at the tender age of 25.
In the busiest years, there were some 200 film companies in operation.
Some were fly-by-night and most would choose stories based on contemporary life in the city. The best works from the era were invariably about ordinary people struggling to make a living out of chaos and poverty.
Street Angel (1937, 马路天使) is a little gem that captures the spirit of the time and the place through a pair of young lovers. The rooftop attic, where some scenes played out, has since turned into an urban symbol, a vantage point where residents of overcrowded apartments get a respite from their daily travails and gaze into the glittering lights and canyons of high-rises.
After 1949, some Shanghai film talents moved to Hong Kong and Taiwan. While its monopoly on showbiz was gone, its hold on public imagination did not dissipate. Studios across the nation keep churning out Shanghai stories and, on top of that, scenes that feature 1930s Shanghai have grown into a staple, almost a cliché when done by mediocre filmmakers.
The dance hall named Paramount (百乐门) becomes so ubiquitous that I was duped into believing that, for all its touted nightlife, there was only one entertainment venue in old Shanghai. And the same limited choice of songs and fashions kept popping up on screen.
Shanghai has not produced a high-quality Shanghai-based movie in a long while.
The most memorable recent example is Lust, Caution, made by Ang Lee, whose attention to detail is legendary. Another Taiwan director, Hou Hsiao-Hsien, was behind Flowers of Shanghai, a 1998 mood piece that is almost hallucinatory. Then of course, Hong Kong auteurs like Wong Kai-Wai have essentially inherited the Shanghai genes.
Filmmakers may no longer keep abreast with the gestalt of this metropolis, but they have distilled it into a state of mind.