'Taste of home' in Beijing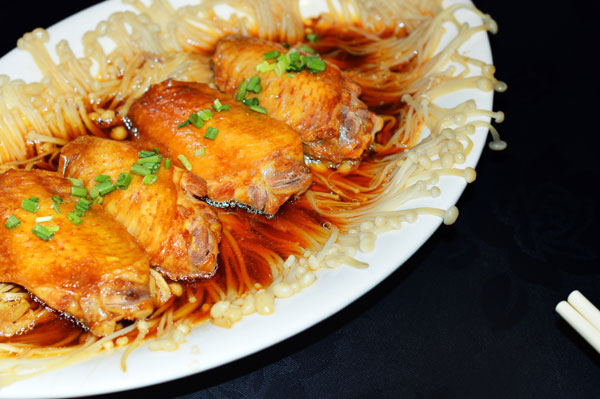 Han Ping, 56, teamed up with a hotel restaurant to showcase "home cooking" in Beijing. [Photo provided to chinadaily.com.cn]
Many people say nothing tastes better than home cooking, yet restaurants tempt us with beautiful dishes. A recent food event combined both: "Taste of home" was the cooperation of an individual, 56-year-old Beijinger Han Ping, with The Oriental, the Chinese restaurant at Traders Hotel Beijing.
The hotel has organized a series of food events in the past two years.
According to Liang Xuqing, food-and-beverage director with the hotel, it is the first cooperation with a single person, instead of an organization.
"Taste of home" was prolonged last month because of its popularity, and the good business it brought, Liang says. Han was an ordinary office clerk and housewife before she began to act as a guest host for food programs on Beijing TV.
She has been a regular TV host since 2004, and has been cooking at home all that time, especially for her daughter and families. She has published books about home-cooking methods and recipes, many of which are taken from her popular blogs.
To prepare for the food event, the hotel chose a combination of recipes from her blogs and others she provided that she describes as "seasonal and suitable for the occasion".
All of the ingredients are easy to buy from the market, at reasonable prices, and can be easily prepared at home, Han says. Some highlights are quick-fried duck breast with shallot, braised bamboo shoot with pork belly, and steamed chicken wing with mushroom.
"Many young people nowadays spend a lot of time at work, and have little time to cook," Han says, which she learned from interaction with followers of her food blogs.