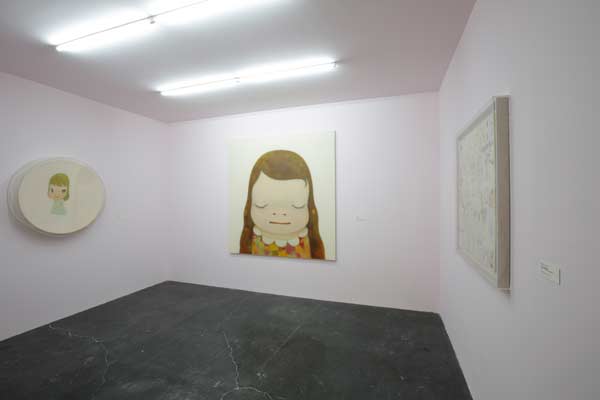 The exhibition M Home: Living in Space is underway at the Ullens Center in 798 Art Zone. [Photo/China Daily]
Twelve artists are exploring the idea of "home" in an exhibition M Home: Living in Space at Ullens Center for Contemporary Art, on show through Jan 6.
The gallery's final show of the year features artists from six countries, including Chinese-American architect Zhang Yonghe and Japanese painter Yoshitomo Nara, who were invited to explore the meaning of "home" through their own individual practices and cultural backgrounds.
"Home is the most fundamental unit of society," observes Philip Tinari, the exhibition curator and director of the UCCA.
Commonplace domestic items, such as rugs and wallpapers, lose their function and familiar forms as the artists create visual landscapes beyond traditional living environments.
Artist Lin Tianmiao's work is a huge carpet, punctuated with the women's titles popular in the cyberspace, which covers the floor of one gallery hall. Lin collected rugs from antique-rug dealers, in different sizes and designs to represent a wide range of ethnic groups.