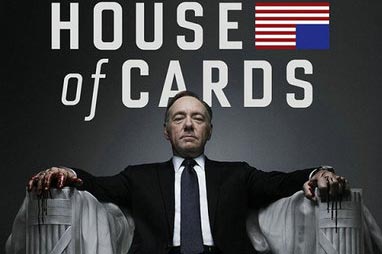 Kevin Spacey plays Frank Underwood in House of Cards.[Photo/Agencies]
Fans of "House of Cards" will get another peak at the underbelly of US politics when the hit show returns for a third season on February 27th of next year.
Netflix, the streaming video service that produces the show, made the announcement on Monday.
Starring award-winning American actor Kevin Spacey as the conniving US politician Frank Underwood and actress Robin Wright as his philanthropic, yet equally cunning, wife, the new season follows the power couple as Underwood's scheming in the last two seasons has landed him his long-desired position - President of the United States.
Related:
'House of Cards' actress Elizabeth Norment dies at age 61