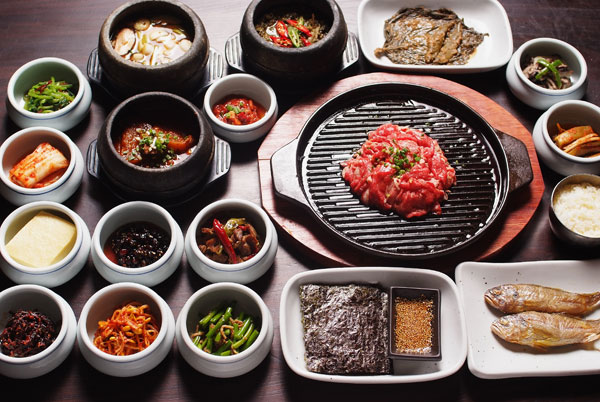 Aijiangshan Korean Restaurant offers original Korean food and this Royal set meal is a top specialty. Provided to China Daily
That's no problem in Beijing, where good eating can be found in many restaurants and markets.
Korean cuisine is spicing up the menus in Beijing. The increasing number of Koreans who have moved to China has given rise to a large number of Korean food stores and restaurants.
Fang Yin, a 30-year-old man born and raised in Beijing, is a lover of Korean food. He works in Wudaokou, one of the two biggest communities of people from the Republic of Korea.
He often goes to a Korean supermarket at Chengfu road near the Wudaokou subway station, which has almost all products imported from the ROK.
The Jinshilian supermarket stands out from similar supermarkets for its handmade kimchi (Korean pickle).
"My mother-in-law was originally from the ROK. She married my Chinese father-in-law and moved to China. She had difficulties adapting to the Chinese cuisine, so she started to make her own food, especially the kimchi," says Wang Lihua, the supermarket's owner.
Her kimchi proved to be popular with the ROK college students nearby, and she also wanted the Koreans in China to have access to real Korean food. So she founded the supermarket in 1995, according to Wang.
Now, one shelf in the supermarket is filled with kimchi that is made according to the founder's recipe, in transparent plastic boxes. Each box is priced around 10 yuan ($1.60), and they are very popular with both Chinese and Korean shoppers.