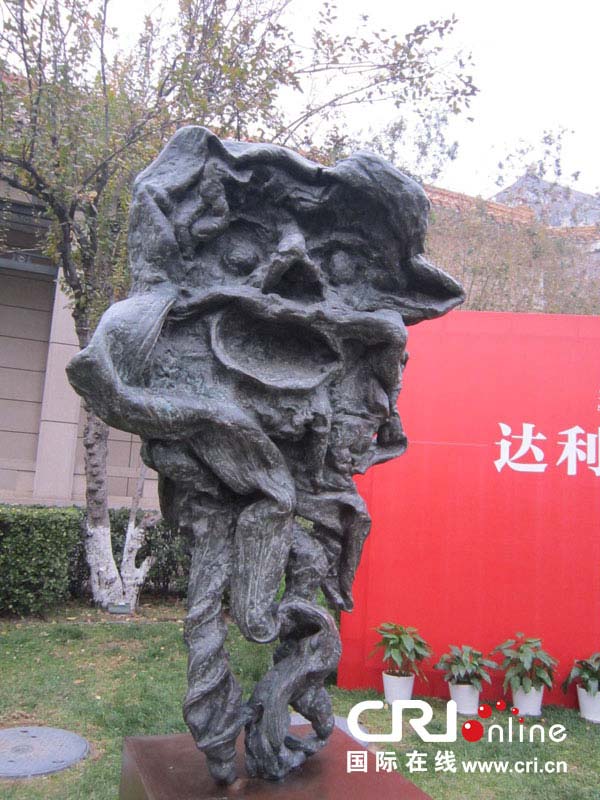 Salvador Dali -Fauno Hombre Cabeza Cuernos [Photo/CRI Online]
The National Art Museum of China has received the donation of two sculptures created by the Spanish artist Salvador Dali from Hong Kong collector, Huang Jianhua.
Huang, also the chairman of Hong Kong Parkview Group, attended the donation ceremony on Nov 26 with Wu Weishan, curator of the National Art Museum of China, Lu Zhangshen, director the National Museum of China and other officials and celebrities in art circles.
Dali was one of the greatest masters of surrealist art. His masterpieces include oil paintings, engravings and sculptures.
The two donated sculptures, Fauno Hombre Cabeza CuernosandSaint Sebastian, were created by Dali in the 1970s, reflecting his interests on themes of religion and methodology.