Furnishing culture: Chinese designer inspired by hometown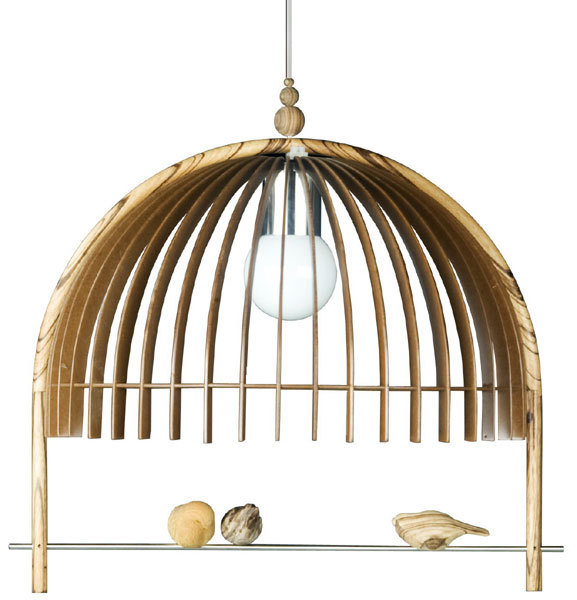 Chinese furniture designer Zhu Xiaojie and some of his latest designs, including a butterfly chair, an office chair, a tea set and a birdcage lamp.[Photo provided to China Daily]
A Chinese designer takes inspiration from his hometown. Sun Yuanqing reports.
Zhu Xiaojie proves you don't have to graduate from a top design school to become an ace designer.
The 59-year-old often refers to himself as a "craftsman". He worked as a mason, carpenter, fitter and accountant before becoming one of China's most acclaimed furniture designers.
His birdcage lamp, butterfly chair and leather-clad closet testify to how he takes inspiration from everyday life.
Zhu's solo exhibition Qi and Xi, as part of this year's Beijing Design Week, reveals his roots in Chinese culture and his hometown, Zhejiang province's Wenzhou. It also displays some of his latest collaborations with international designers.
Qi and Xi, which literally means "resting at home", encapsulates Zhu's understanding of home "as a craftsman".
"Home is a place where you can slow down, rest and reflect," says Zhu, who founded Opal Furniture in 1994.
Zhu was invited by the Beijing Design Week committee as a representative of modern Chinese design. However, he says the idea of "representing Chinese design" doesn't really appeal to him.
"It doesn't matter if I can stand for Chinese design, but it's very important that I can stand for myself," he says.