Speaking of archaeological discoveries, people usually associate them with historical sites, ancient tombs and unearthed cultural relics. Seldom do people link them with food.
"Some food remains have also been found in the archaeological digs. Such discoveries turn out to be very important, because they can rewrite the history of food that we knew," Wan Renxiang, an expert with Institute of Archeology at the Chinese Academy of Social Sciences told Shenyang Evening News.
Chinese food culture has a very long history. When a documentary on Chinese food, Tasting China, was first shown on TV in 2012, it was a hit in the country. The following discoveries show that the pursuit of good taste began early, since ancient times, and also proves that the foodies, or "chihuo", in Chinese, are not unique to our time.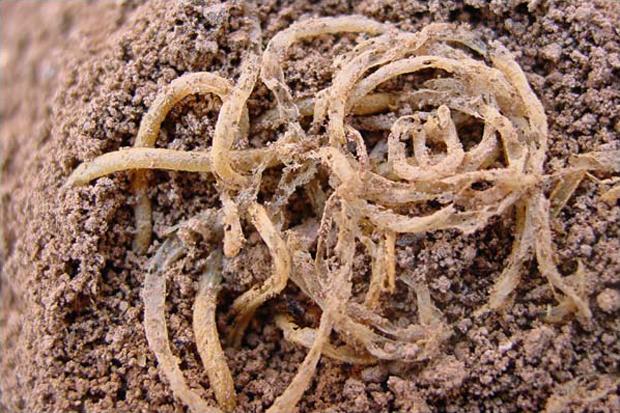 These noodles were discovered by archeologists at Lajia historical site in Minhe county of Northwest China's Qinghai province in 2002. Through research, archeologists concluded that the ingredients in the noodles were a mixture of millets ("shu" in Chinese) and they can be traced back 4,000 years, making them the earliest known noodles. [File photo]