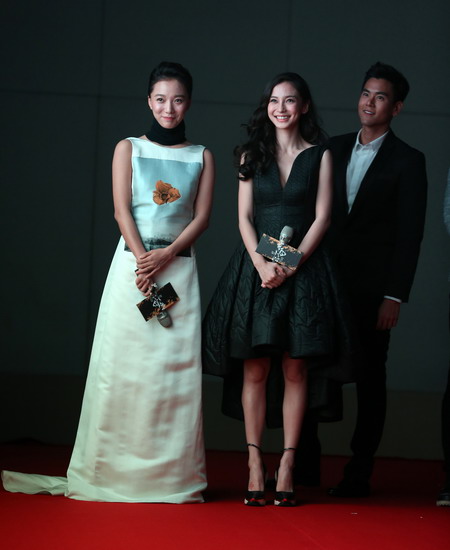 Jiang Dong / China Daily
The legendary Chinese kung fu master Huang Feihong, who disappeared from the big screen nearly 20 years ago, will make a come back to the country's cinemas on Nov 21.
Huang's character, as portrayed in many old Chinese movies, had become less popular with domestic audiences around 1994 owing to an overall dip in interest in martial arts movies. Chinese grew tired of similar storylines and exaggerated plots.
Rise of The Legend, directed by Hong Kong-based Roy Chow, stars Canadian-Chinese actor and singer Eddie Peng Yuyan, Hong Kong actor Tony Leung Ka Fai and actress Angela Yeung (famously called "Angelababy").
Peng, who for the first time plays the classic character, reveals that his version of Huang -- a young man with growing pains -- may betray the traditional image of the Foshan-born guru. "Nobody is born a hero. Huang (in the movie) is a young man. He makes errors and experiences frustration," says Peng. "The movie shows anyone can be a hero, depending on the path he or she takes."
In the Huang-themed movies of the past, mostly played by A-list actor Jet Li and directed by Hong Kong-based Hark Tsui, the kung fu master was shown as an almost magical figure in the martial arts world.
In reality, although Huang was born into a family of martial arts' practitioners in South China's Guangdong province, during the late Qing Dynasty (1644-1911), he had to work very hard to earn a living.