Jay Chou reveals personal photos with fiancée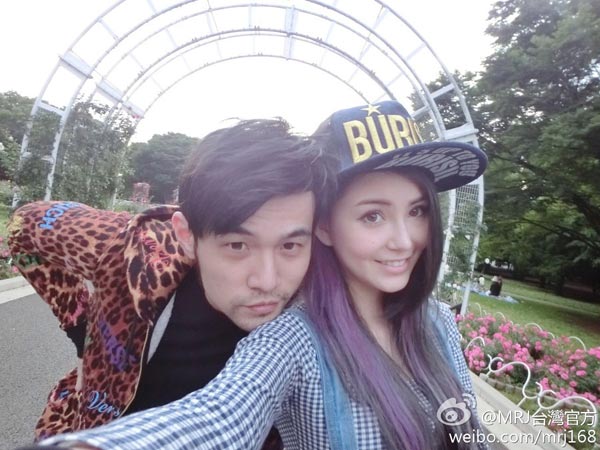 Pop star Jay Chou has finally shared photos of him and his fiancée, Hannah Quinlivan, together on his official Weibo account. [Photo/weibo.com/mrj168]
Taiwan-born pop icon Jay Chou has finally shared photos of him and his fiancée, Hannah Quinlivan, together on Chou's official Weibo account.
The singer broke a long-time practice of keeping his private life, well, private, when he posted two photos of him and Quinlivan posing together during what appears to be a park outing.
Chou wrote on the post of the photos that he "received a lot of blessings" from his fans after his weekend performances in Kuala Lumpur, Malaysia.
The pop star said earlier this year that he planned to get married soon after he finishes his upcoming 13th album, which is slated for release next month.
Related:
Jay Chou: 'Can't delay marriage' any longer
For more gossips, click here