Leaked list reveals China's top earning actresses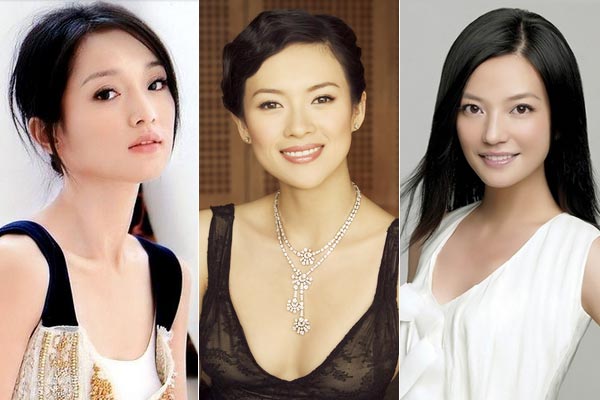 A list of the top 21 paid actresses from China made its way to the internet recently, and it's a three-way tie between the mainland's top leading ladies.
According to a report from Hong Kong-based celebrity site, Jaynestars.com, internationally-recognized actress Zhang Ziyi, Zhou Xun, who stars in the "Red Sorghum" TV series, and "Dearest" star Zhao Wei are the highest-paid Chinese actresses in the country - with each earning 15 million yuan per movie, or nearly $2.5 million.
Following close behind is renowned actress and "Coming Home" star Gong Li, who pockets 12 million yuan (approximately $2 million) per shoot.
Actresses Fan Bingbing, Li Bingbing, Shu Qi and Bai Baihe reportedly earn between eight and 10 million yuan (approximately $1.7 million) per film.
Some are questioning how accurately the list reflects the actresses earnings, however, since actors and actresses negotiate fees based on screen-time and the type of roles in which they are cast.
Related: Beyonce highest paid woman in music in 2014 with $115 million: Forbes