Skiing on watermelons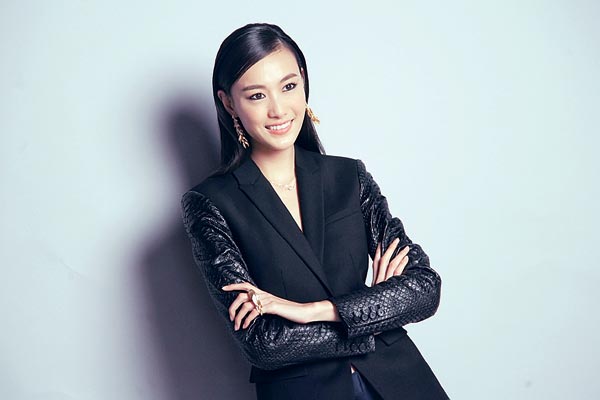 Model life: Qin Shupei, one of China's highest paid models, is trying her hand at jewelry design. Photo provided to Shanghai Star
She has modeled for some of the world's biggest fashion brands, and now Qin Shupei is venturing into jewelry design. She tells Xu Junqian how she skied into her career on the skin of a watermelon.
Model Qin Shupei, 25, calls herself "the type of person who skis on the skin of a watermelon".
This is Chinese slang for people who make few plans and accept whatever happens in life, adopting a "whatever will be, will be" attitude.
Qin was a New York high schooler when she made her modeling debut ten years ago, "toddling" onto the catwalk, for a brand that she no longer remembers. Since then, the "watermelon skin" has taken her to the Big Four fashion weeks, the haute couture shows of Chanel and Dior, and in 2012, the Victoria Secret's fashion show where she featured as one of the "sexiest angels" in the world.
"I never expected myself to 'ski' that far," Qin jokes, in an exclusive interview with Shanghai Star. "When I was first asked if I was interested in becoming a model, I simply thought it would be nice to make some extra money, as studying and living in New York was pretty expensive."