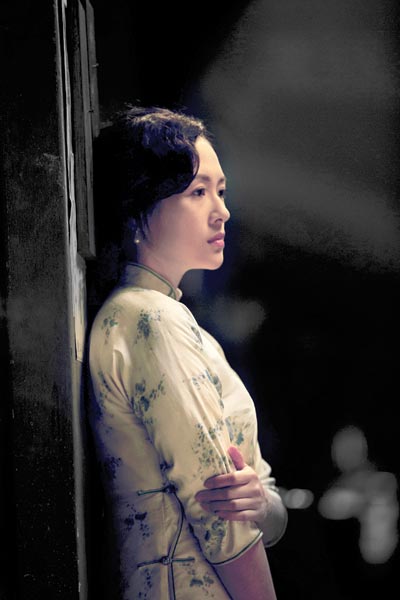 The Crossing, an epic romance disaster movie, is set in 1949 and boasts a pan-Asian cast of 24 top stars including Zhang Ziyi (above). Photo provided to China Daily
The first installment of the much-anticipated 3-D production The Crossing, will be released nationwide on Dec 2.
The epic romance disaster movie, set in early 1949, boasts a glittering pan-Asian cast of 24 top stars, among them Zhang Ziyi, Takeshi Kaneshiro, Song Hye-kyo, Huang Xiaoming, Bowie Lam, Tong Dawei and Masami Nagasawa.
A joint production between China, Japan and South Korea, the two-part feature-length production uses the romantic stories of three couples to narrate the tragic incident of the steamer Taiping.
During a voyage from Shanghai to Keelung in Taiwan, Taiping sank after colliding with a cargo ship, killing nearly all the 1,000 passengers and crew members onboard on Jan 27, 1949.
"I always wanted to shoot a romance film, something like Doctor Zhivago," says the movie's Hong Kong director John Woo, who is well-known for his Hollywood action blockbusters, such as Broken Arrow and Mission Impossible: II.