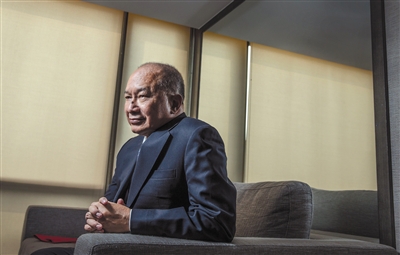 If it had not been for illness, John Woo would have started work on The Crossing five years ago. [Photo/Bjnews]
After all the ups and downs, the film
The Crossing
directed by John Woo is finally ready for release on Dec 2nd this year. According to Woo himself, this is the work he is most satisfied with among all the films he has ever directed.
This time, he was determined to shoot an epic drama–romance like Doctor Zhivago. Woo hopes the film will inspire an emotional reaction in its audience - especially feelings of love and romance. "I will also add more emotion and romance to my future films, whatever the genre."
John Woo disagrees with those who suggest that The Crossing is no more than a Chinese version of Titanic. He thinks they are two very different films. Instead of having one leading love story like Titanic, The Crossing presents many different stories on the ship. Another difference is that according to Woo, The Crossing is a hopeful film. Though the ship sinks, all the people who survive are all full of courage and can inspire the audience with hope.