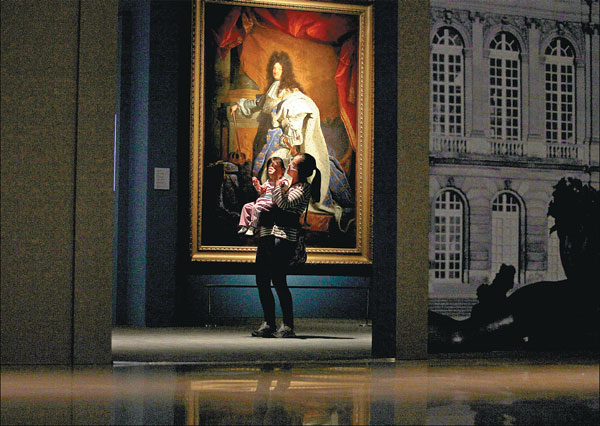 Western masterpieces on display at the National Museum of China from April to June draw massive interest in Beijing. Jiang Dong / China Daily
The stature of European impressionist masters in China will be on full display at an upcoming fine-art event. Deng Zhangyu steps back to get a clear picture of its popularity in the country.
The First Beijing International Fine Art Fair, which will run from Oct 9 to 12, unveiled its highlights for Chinese buyers on Sept 15, featuring dozens of artworks by leading Western artists like French impressionist Pierre-Auguste Renoir, Camille Pissarro and Spanish cubist Pablo Picasso.
There will be more than 10 pieces by Renoir for sale or on display at the event. It's the first time so many of his works have come to China.
It's also "a test of the demand for Renoir in China's art market", says Qin Yan, a representative of Renoir Fine Art Inc, which is run by Jean-Emmanuel Renoir from the Renoir family.
"The works we introduce to China are not the best. Based on the market's response this time, we will decide whether to bring more and better ones in the future."