Want to dress like Jack Ma? Wear a sweater!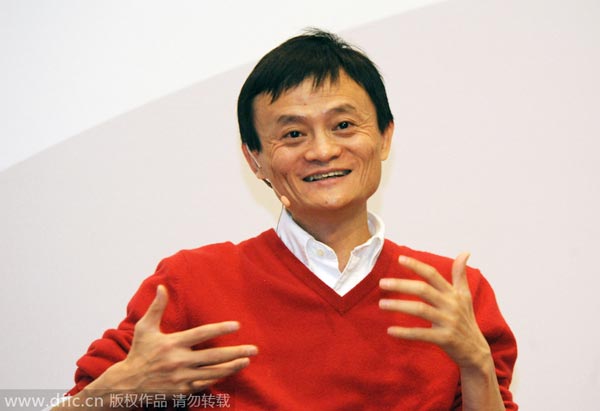 Chinese entrepreneur Jack Ma attends a press conference in Shanghai on Dec 4, 2010. [Photo/IC]
Chinese entrepreneur Jack Ma, founder of Alibaba Group, has become the richest man in China with a fortune of 150 billion yuan ($24.4 billion), according to the "Hurun Rich List 2014" released by Hurun Research Institute on Tuesday.
The father of Taobao, an online shopping platform that completely changed the way people shop in China, is probably the "hottest" person right now with the media focusing on his entrepreneurship, legendary career, fortune and future.
Here, we'd like to shine the spotlight on a different aspect - his taste in fashion.
Jack Ma is a big fan of the knitted sweaters. He wears them almost all the time (except during the summer of course) and often pairs them with shirts in contrasting colors, with the collars tucked under the neck of the sweater.
Is his business-casual attire a key to his success? We don't know. What we do know is, if you want to dress like Jack Ma, put on that knitted sweater!