Trend watch: Chiffon dresses
Chiffon is a great material to use for feminine dresses. One could go all out and be totally girly by pairing a chiffon dress with feminine items like as pumps or mary-janes. For a more casual look, try balacing the sweetness out by matching it with masculine pieces, like leather jackets or even boots.
Catch the tail of this summer and try on some chiffon dresses. 
Summer may be coming to an end, but passion for fashion never does.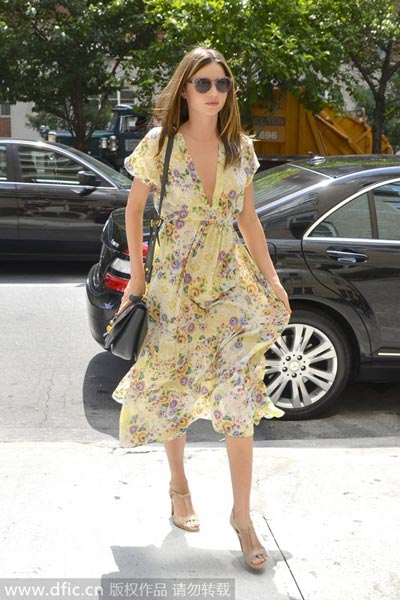 Australian model Miranda Kerr is seen out and about in Manhattan, New York City on July 12, 2011. [Photo/IC]