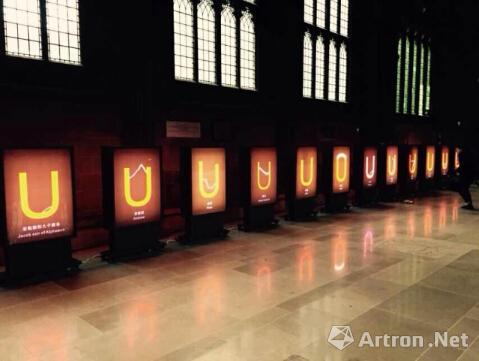 An installation by artist Zheng Guogu. [Photo/Artron.Net]
Britain's largest ever exhibition of contemporary art from China has opened in Manchester as part of Asia Triennial 2014, showcasing some of the foremost contemporary visual art from Asia.
What is the only Asian Art Triennial outside the Asia Pacific region, the event in Manchester, opened on September 27, runs until November 23.
The triennial, a major initiative of MIRIAD, Manchester School of Art's innovative research centre, is a festival of visual culture featuring a series of powerful exhibitions, commissions, and creative interventions by artists who live in, work in or address issues surrounding Asia.
Events are taking place across a number of venues in and around Manchester, including the Imperial War Museum of the North, the Centre for Contemporary Chinese Art, Castlefield Gallery, Manchester Craft and Design Centre, Manchester Cathedral, Manchester's Museum of Science & Industry and the National Football Museum.
For the first time, Asia Triennial Manchester (ATM) also includes a business conference on November 6, which will focus on the Design & Digital sector (Smart Cities), promoting Manchester's ambition to become one of the world's leading digital cities and exploit its global links for greater economic impact.