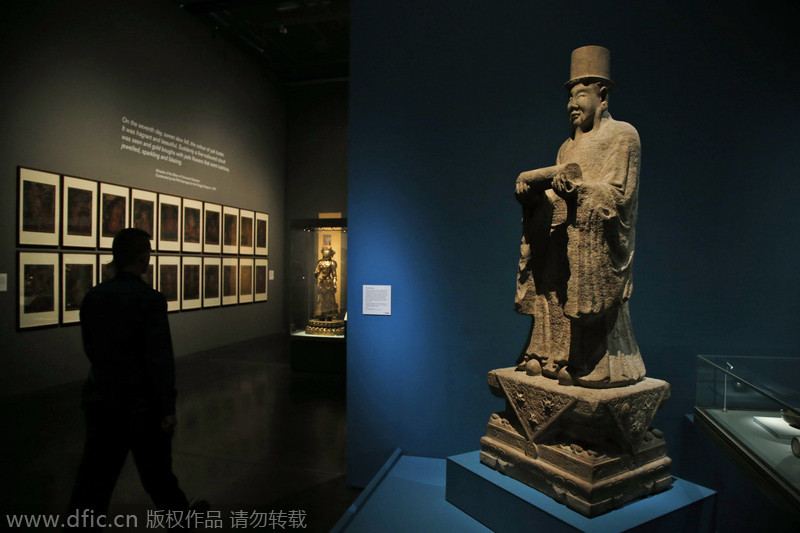 A man walks past a marble statue, Spirit Way, at the exhibition Ming: 50 Years That Changed China, at the British Museum in London, Sept 15, 2014. This figure formed part of a "Spirit Way" leading to the tomb of a member of the Ming imperial family. [Photo/IC]
The exhibition, depicting the heyday of the Ming Dynasty (1368-1644), will feature 108 cultural relics, including exquisite porcelain, gold, jewellery, furniture, paintings, sculpture and textiles from museums across China and the rest of the world. Most items are newly discovered and will be exhibited for the first time.
Between 1400 and 1450 AD, China was a global superpower run by the Ming dynasty, which established Beijing as the capital and built the Forbidden City.
The exhibition will be in five parts- court, arts of war, arts of peace, religious belief and diplomacy - to give an overview of society. It will run from Sept 18 to Jan 5. More...