An exhibition of Chinese animated characters such as those from Calabash Brothers, Secrets of the Heavenly Book and The Story of Havoc in Heaven are now underway at Shanghai International Fashion Center in Shanghai.
An 8-meter-high character from the Chinese animation television series Black Cat Detective caught the audience's eye. The animation was created in 1984 by the Shanghai Animation Film Studio, and its film version , Black Cat DetectiveⅡ, will be on screen this year.
The Chinese animation industry has seen considerable growth in the last several years. It went through a golden age in the late 1970s and 1980s when successively brilliant animation work was produced.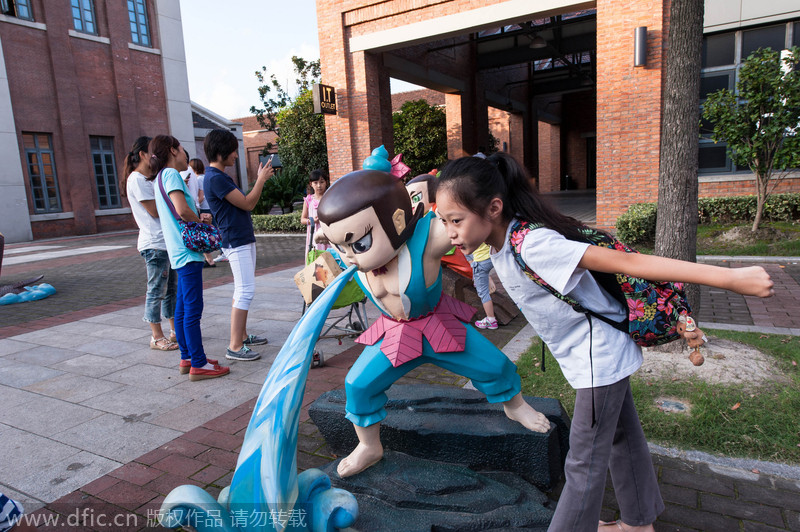 A visitor poses for a photo with a statue of an animation character at an animation exhibition at the Shanghai International Fashion Center in Shanghai, Sept 14, 2014. [Photo/IC]