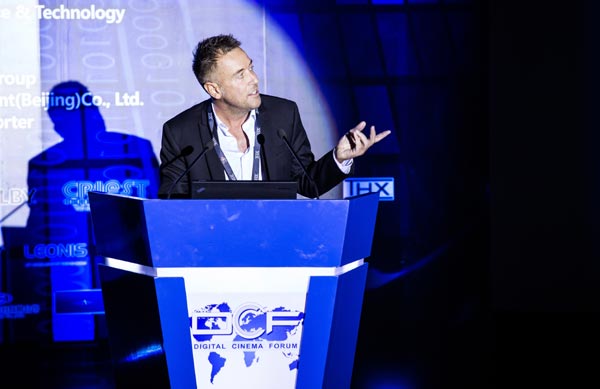 Louis Cacciuttolo, THX's executive vice-president of international business and global branding, says his company expects to win a bigger share of the Chinese market. Photo provided to China Daily
Chinese movie fans may soon have access to better acoustics and visual effects in cinemas and inside their homes with a reputable international company setting foot in China. THX, a California-based private provider of audio and visual reproduction standards for movie houses and home theaters, recently announced an alliance with China Film Group, the country's biggest State-run film enterprise. The deal was announced at the Beijing International Radio, Film and Television Equipment Exhibition held late last month.
The debut of THX in China is of special significance to filmmakers and moviegoers here, and it will likely bring China's film industry one step closer to international standards, says Lin Minjie, general manager of China Film Group's subsidiary company China Film Equipment Co Ltd.
"We look forward to working with THX to give Chinese audiences the world's premium audio and visual entertainment and the perfect cinema experience," says Lin.
The California company was founded in 1983 by legendary Hollywood director George Lucas, who directed the Star War series, to meet his ambition of premier filmmaking. Since then, the company has developed and licensed new technologies and specifications for audio and video applications, making its certification of cinemas and recording studios world-class.
In China, audiences will finally be able to hear the iconic sound of the company's "deep note" music playing at cinemas, that people here are familiar with from the many pirated videotapes of Hollywood blockbusters watched years earlier.
China's first THX-certified giant screen auditorium will open later this month in Shanghai.