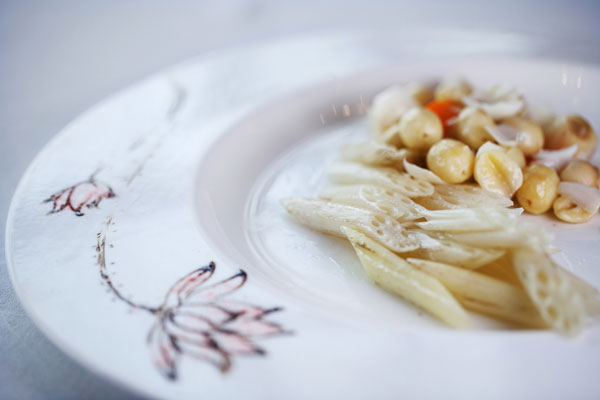 Sauteed Young Lotus Root with Lotus Seeds, Lily, Goji Berries.[Photo provided to China Daily]
Rabbit lanterns, riddle games, and lucky draws Sept 8, Shangri-La Hotel, 29 Zizhuyuan Road, Beijing
On Mid-Autumn Festival Day, September 8, celebrate with family and friends in the beautiful garden of the Shangri-La Hotel. In addition to a sumptuous buffet dinner and moon cakes, diners can relive their childhoods with rabbit lanterns. Riddle games and lucky draws also promise delightful surprises.
Cost
Adults: RMB368 (+15% service charge)
Children: (aged from 6 to 12 years old) RMB198 (+15% service charge). Free for children aged 5 or younger.
Reservations and inquiries: (010) 6841 2211 ext. 6888.