Shunde gourmet foods shine at Astor Hotel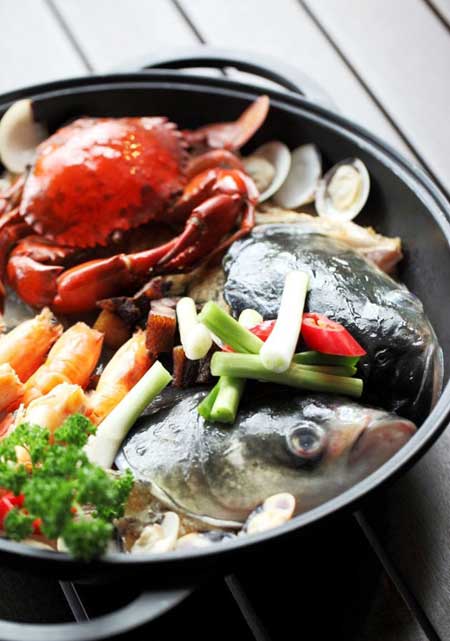 [Photo provided to chinadaily.com.cn]
Shunde, a land flowing with rice and fish in Guangdong province, has a long history of culinary expertise.
It is famous for its restaurants and superstar chefs and has an abundance of natural resources that allow chefs to cook the freshest, most nutritious foods.
Ji Chenglong, the newly appointed executive chef of the Astor Hotel in Tianjin, was born and raised in Shunde.
His repertoire of dishes at the hotel will focus on the Guangzhou cuisine and the use of fresh ingredients.
Under the leadership of Ji, the Shuian Chinese Restaurant at the Astor Hotel will be promoting creative Shunde food this month.
One such dish — braised fish — uses a common skill taught in Shunde. A live fish is caught from a pond and cooked with fresh vegetables and other kinds of seafood over low heat under a cover.
When the fish is done, its tender meat along with the vegetables and seafood create a nutritious soup. In another dish, called "Grandma's beauty cultivating fish soup", the bones are removed from a live fish and boiled with dried orange peels, white fungus, laver and radish.
Lastly, the restaurant will present its stewed milk pudding, which was created in Shunde and is popular across China. At the Shuian Chinese Restaurant, guests can enjoy the pure stewed milk pudding with sweet beans.