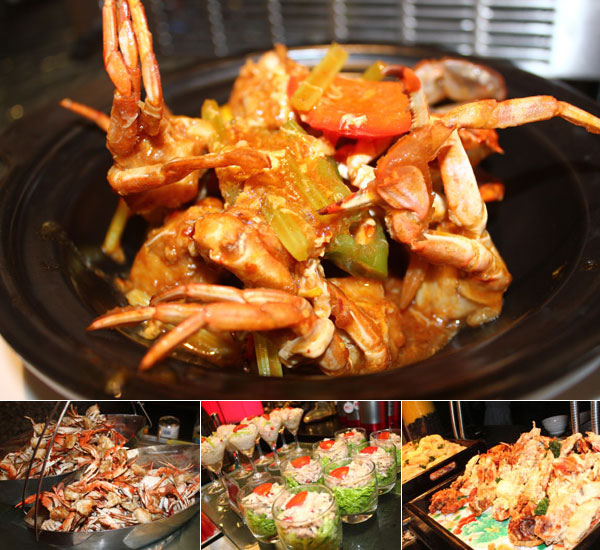 Immerse yourself in tantalizing Black Pepper Crab, Chilli Crab, Teppan Soft Shell Crab with Japanese Curry, Crab Fried Rice with Garlic Butter, Alaskan King Crab Claws and many more at Monsoon's crab extravaganza. Provided to China Daily
Avoid the crowds at the markets this Mid-Autumn Festival by ordering fresh produce and seafood online.
With the Mid-Autumn Festival just around the corner, some people are beginning to prepare their festive food, searching for a parking place, wandering around the markets, comparing the freshness of the produce, and fighting to keep the children in order during long shopping trips.
However, there is an alternative. Canny shoppers have joined an online carnival of fresh produce and seafood.
During the holiday season, a host of online grocers will be making a raft of promotions, offering the "freshest" food at the best prices.
Traditional brick and mortar promotions such as "buy one get one free" or "50 percent off" may no longer be eye-catching enough, and so online food retailers are optimizing the promise of "freshness", with food culled directly from the farms, as a new marketing tactic.
Shun Feng You Xuan (sfbest.com), or "Shunfeng First Choice", is a popular online food retailer owned by Shunfeng Express, one of China's largest delivery companies.
Yang Jun, director of sales and marketing at Sfbest, says the company is pledging fresh produce and seafood directly from the producers and straight to the consumers' doorsteps, using their own logistics to remove all middlemen and sectors in between.