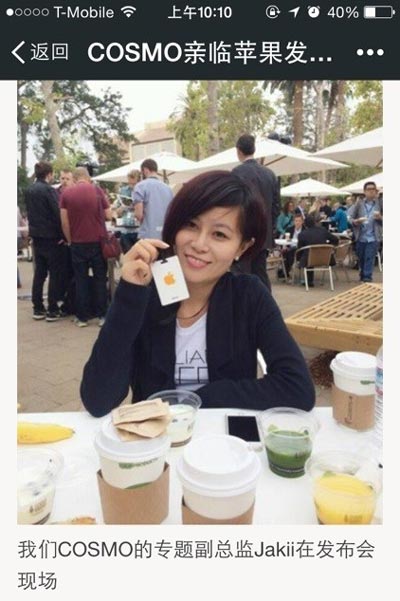 Fashion journalist Jakii of Cosmopolitan magazine poses for a selfie at the press release of Apple on Sept 9. [Photo/WeChat]
Apple introduced iPhone 6 and iWatch to the world on Sept 9. For the first time ever, Apple invited fashion journalists to the event, leading media to speculate the introduction of a wearable item targeted not only to gadget geeks but mainstream, trend-conscious consumers.
Chinese fashion editors were present at the scene, including those from Vogue, GQ, Cosmopolitan, Esquire, Harper's Bazaar, Elle and Elle Men.
What did they think of the product? Unfortunately, most of them didn't give us a clear answer.