George Clooney to marry in Italy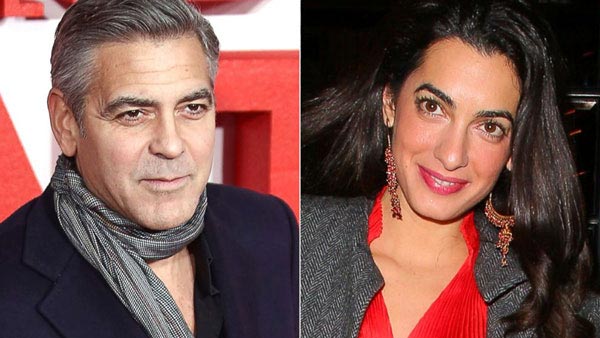 George Clooney and his fiancee Amal Alamuddin [File Photo]
It looks like George Clooney could be marrying his fiance Amal Alamuddin in Venice in Italy, within the next two weeks.
The US actor made the announcement at a charity event in Florence in Italy, where he picked up an award for his humanitarian work.
The 53-year-old star let his plans slip during his acceptance speech at the Celebrity Fight Night event, saying "I met my lovely bride-to-be here in Italy, whom I will be marrying in a couple of weeks, in Venice of all places."
Clooney and Beirut-born London lawyer Amal Alamuddin announced their engagement in April.