Taking a bite of the moon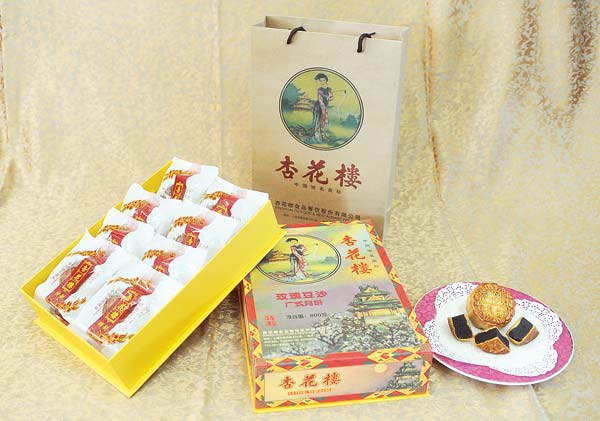 Taste of tradition: Moon cakes are an important part of Mid-Autumn Festival celebrations and in recent years have evolved to appeal to a younger generation. Photos provided to Shanghai Star
Nothing says Mid-Autumn Festival like a moon cake. Wang Ying brings us the story of an old Shanghai favorite.
Moon cakes are an indispensable part of celebrations for the Mid-Autumn Festival family reunion, which falls on the 15th day of the eighth lunar month. In some ways, they are of even greater importance than the traditional foods of the Spring Festival, as almost everyone celebrating Mid-Autumn eats the round cakes, which resemble a full moon, whereas during Spring Festival, the nation is divided into jiaozi (dumpling) fans and niangao (glutinous rice cake) lovers.
Technically, moon cakes are round pastries with different fillings, such as five kernels, lotus seed paste (sometimes with egg yolk), red bean paste, jujube paste, and other flavors of fruit paste. Moon cakes are divided into four types by region: Guangdong-style (thin crust and rich fillings), Suzhou-style (soft and flaky crust, sweeter taste), Beijing-style (good balance in fillings and crust, sesame oil used, mild sweetness) and Yunnan-style (filled with local sausage ).
For Shanghai locals, the moon cakes offered by Xing Hua Lou (Apricot Flower Tower) have long been a favorite. This is a bit strange because moon cakes produced by Xing Hua Lou are of the Cantonese style, although Suzhou, the famous scenic city in neighboring Jiangsu province, is much closer to Shanghai than Guangdong.
Founded in 1851 under the name Tan Hua Lou (Flower Reaching Tower), the brand was renamed Xing Hua Lou on the advice of a good friend of the boss, who was inspired by a famous Tang poem.