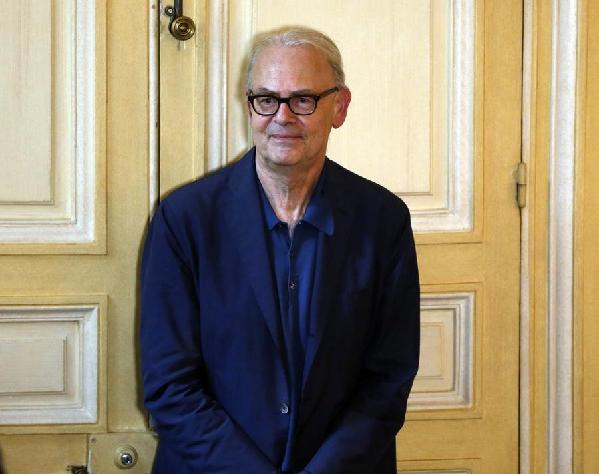 French writer Patrick Modiano attends a news conference at the French publishing house Gallimard in Paris October 9, 2014. [Photo/Agencies]
The 2014 Nobel Prize in Literature was awarded to French author Patrick Modiano for "the art of memory with which he has evoked the most ungraspable human destinies", the Swedish Academy announced on Thursday in Stockholm.
Modiano's works have centered on memory, oblivion, identity and guilt that often took place during the German occupation of World War Two.
Modiano was born on July 30, 1945, in Boulogne-Billancourt, a suburb of Paris.
At the age of just 23, he made his debut as a writer with the novel La place de l'etoile, a book that attracted a great deal of recognition and soon made him a household name in France.
Modiano has written novels, documentaries, autobiography, film scripts, and even children's books.
Although relatively unknown outside of France, Modiano was introduced to China as early as the 1980s and some of his works have been translated into Chinese, such as Rue des boutiques obscures, Villa Triste and Dans le café de la jeunesse perdue.
According to a report from Beijing Youth Daily, "We have copyrights of Modiano's eight books, and we are planning to publish a series of his works", said Pen Lun, a senior editor of the Shanghai-based publishing house, Jiujiu Reader.