Who's doing the drinking?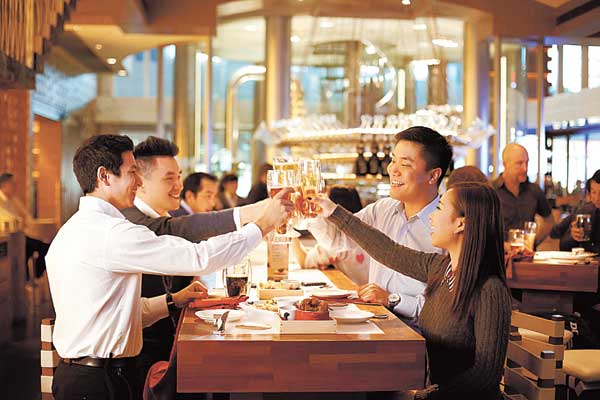 [Photo provided to Shanghai Star]
The Local Xu Jing, 34.
It was an interest in Germany that led Xu Jing to beer. "I like many things from Germany, cultural things such as their films. I like soccer, and just now they won the World Cup."
So it wasn't too long before Xu was sampling some of the country's finer brews in bars around Shanghai. He says when visiting bars with friends he will rarely drink a local beer, but will occasionally buy a bottle of Tsingtao for drinking at home with family.
"Mostly I will choose craft beer and German beers, if the pub don't provide that beer I will maybe have a Asahi," he says. He says he enjoys visiting Shanghai's microbreweries, and is always interested to try new things.
The Foreigner Dan Johnson, 27
Dan Johnson from the United Kingdom moved to China in 2012. Having first lived in Beijing, and later Shanghai, he says both major cities have interesting microbrewery scenes.
"I personally think the Boxing Cat, Liquid Laundry crew have improved their beers over the last year," Johnson says.
"They are the best places to drink in Shanghai in terms of selection, and their venues have the best atmosphere, Shanghai Brewery and Dr Beer are close seconds." He says he has noticed more bars in the city adopting a beer focus, offering a wide selection of beers from all over the world, although he notes that many of the beers on tap are from the United States.
"There is a lack of real British ale, but then that's a very UK thing — warm, flat beers are not to everyone's taste," he deadpans.
"But for a beer drinker, Shanghai offers a wide selection of good beer, I don't think I'll be going thirsty."
"I like many things from Germany, cultural things such as their films. I like soccer, and just now they won the World Cup." Xu Jing