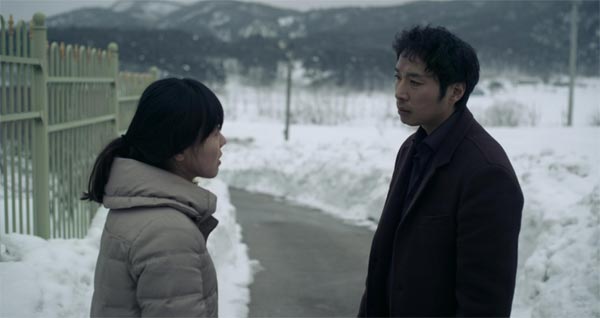 A still shot from South Korean film "End of Winter." [Photo/Agencies]
BUSAN -- The 19th Busan International Film Festival concluded on Saturday in South Korea's port city Busan with South Korean film "End of Winter" and Irani film "13" sharing the top prize of the festival.
The New Currents, the event's main competition section, offered two prizes of $30,000 to directors of the two best films, both of which made their world premiere at the festival. Twelve films from nine countries and regions were invited to the section this year,including two Chinese films.
South Korean director Kim Daehwan's debut "End of Winter" was about a family who gathered in Cheorwon in cold winter. They were stuck in the place due to heavy snow, but the real bombshell was their father's decision to get a divorce.
"It impressed us with its stylistic consistency, its skillful exploration of family relations, its elegant mastery of cinematic space, and its great ensemble cast," jury head Iranian director Asghar Farhadi said.
The film "13" by Iran's Hooman Seyedi told a story about a 13- year-old boy's struggle on the path towards violence and crime.
"Its intensive camerawork, high level of technical achievement and dynamism make for a promising debut feature," the jury said about this film.