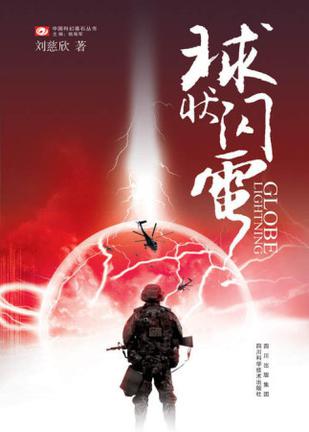 "Ball Lightning", one of the bestselling recent Chinese science fiction novels, is to be released in English.
The novel, first published in Chinese in 2005, was written by Liu Cixin, China's most prolific and popular science fiction writer.
Liu said he was delighted to have reached agreement about the English version of his novel, describing it as a good chance to show Chinese people's thoughts about space and the universe to global readers.
He admitted, however, that Chinese science fiction still had a long way to go to achieve international acceptance and recognition.
"Ball Lightning" is about a man who witnesses both of his parents being turned to ash by ball lightning and devotes his entire life to researching the phenomenon. His quest presents a unique, mysterious and bizarre world to the audience.
The translator Joel Martinsen is excited. "The novel, my favorite [by Liu], is one that I've been wanting to translate since I first read it many years ago. I'm excited about tackling the challenges posed by the book's inventive physics, and doing justice to its fast-paced story of the pursuit of a scientific obsession," said Martinsen.
"Ball Lightning" is not Liu's first novel to be translated into English. The first part of "The Three-body Trilogy" -- another best-seller in China -- "The Three-body Problem" will be published in the United States in November by Tor Books. In the trilogy, the entire solar system is flattened into a two-dimensional image in an apocalyptic battle between earthlings and aliens.
The second part, "Dark Forest"-- also translated by Martinsen -- is expected to hit the market in May 2015, while the translation of "Dead End" by Eric Abraham will be released in January 2016, according to China Educational Publishing Import and Export Corp. Ltd.