Tenors remember
Chinese tenors Dai Yuqiang, Warren Mok and Wei Song will perform together to commemorate the 77th anniversary of the start of the War of Resistance Against Japanese Aggression (1937-45).
7:30 pm, Sept 2. Beijing Capital Indoor Stadium, 54, Zhongguancun Nan Dajie (Street), Haidian district, Beijing. 400-610-3421.
Return of boys' choir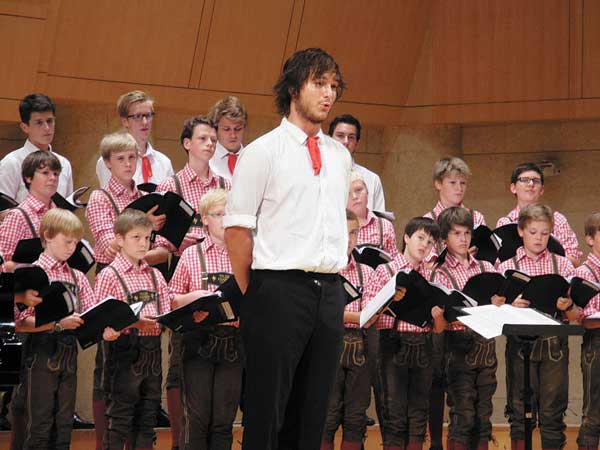 After a successful debut in China last year, German boys' choir Toelzer Knabenchor will return with concerts in Beijing and Shanghai. Joining the young performers will be around 10 adult singers who will provide bass parts. Conducted by Ralf Ludewig, they will perform works from Mozart and Bach as well as pop rock songs, such as We Are the Champions and Love Me Tender.
7:30 pm, Sept 5. Forbidden City Concert Hall, inside Zhongshan Park, west of Tian'anmen Square, Xicheng district, Beijing. 400-610-3721.
Photo Shanghai on exhibition
Photo Shanghai, the first international art fair dedicated to photography in China, will be held at Shanghai Exhibition Center. About 50 galleries will present hundreds of artists on exhibition. From iconic pieces by modern masters such as Henri Cartier-Bresson and Araki Nobuyoshi, fashion and celebrity shots from Herb Ritts and Patrick Demarchelier, to contemporary artists such as Yang Fudong and Rong Rong, the director promises great diversity in styles, subjects and times.
11 am-6 pm, Sept 5-7, Shanghai Exhibition Center, 1000 Yan'an Zhong Lu, Jing'an district, Shanghai. 021-5134-8859.
50 yuan; early-bird ticket priced 45 yuan or 120 yuan plus the fair catalog
Tap Dogs at Grand Theater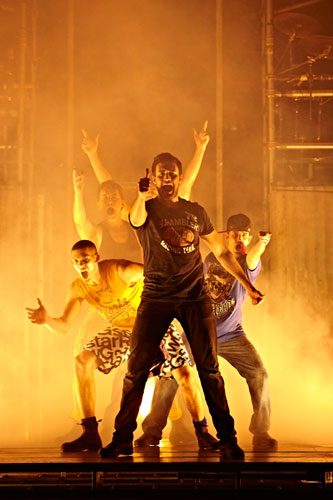 Tap Dogs, a dance show from Australia, will perform in Shanghai. Choreographer Dein Perry learned tap dance as a boy and worked as an industrial machinist before getting into acting. Perry set out to create a contemporary show with his tap dancing friends from Newcastle based on his industrial experiences. Tap Dogs combines the strength and power of workmen with the precision of tap dancing.
2 pm, 8 pm, Sept 2-21. Shanghai QSW (Shallow Water Bay) Culture Center - Grand Theater, 179 Yichang Lu (Road), Putuo district, Shanghai. 021-6266-3191.