The city of Cascais near Lisbon, Portugal was lit up on the night of Sept 13 for the third annual Lumina Light Festival. The buildings were illuminated with 26 works of art by 40 artists from over a dozen countries.
This year's festival features a variety of light shows, luminous sculptures, interactive artwork, multimedia projections and video mapping on buildings.
The artwork focuses on the most well-known places in the village, paying tribute to local heritage and offering a different kind of visit to Cascais.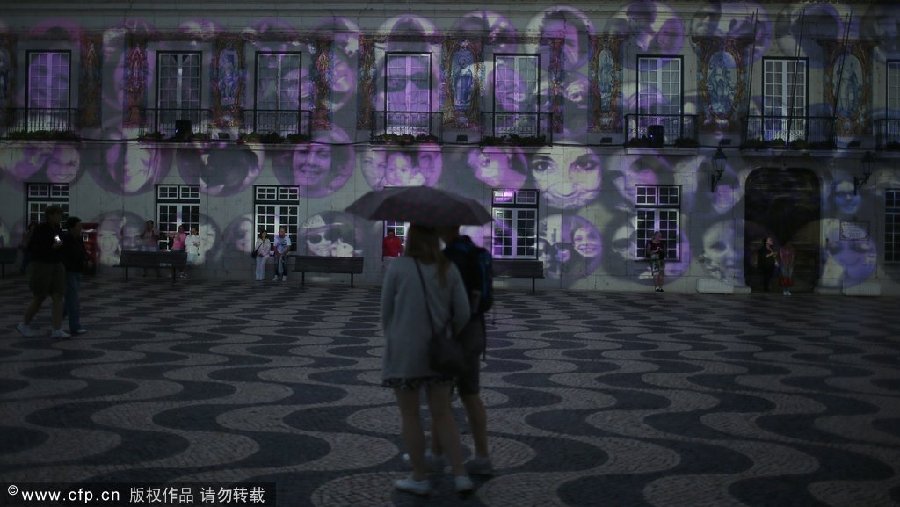 An installation of Portuguese artist Ocubo is displayed during the Lumina Light Festival in Cascais September 14, 2014.