From Suzhou to Shanghai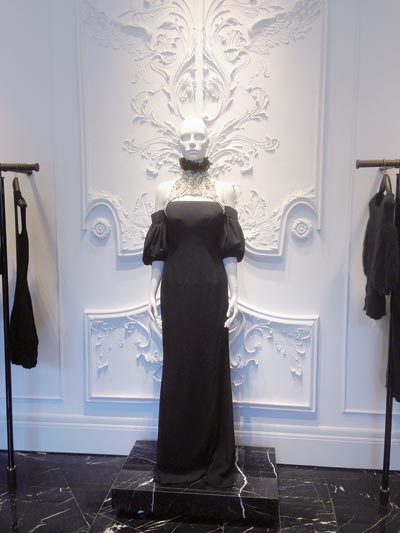 Classic McQueen: The retail store is a signature boutique. Photos by Pauline D. Loh / Shanghai Star
Outlet shopping will never be quite the same again in China, not with the entry of a chic European- style concept that has quietly fired the first volley by the banks of Yangcheng Lake in the Kunshan-Suzhou area. Pauline D. Loh takes a look.
Bicester Village is a famous shopping destination just outside London, and La Vallee Village is a favorite haunt for the Paris tourists. These two famous outlets are the models for the brand new Suzhou Village, the first of Value Retail's Chic Outlet Shopping villages in China.
Even though its roster of designer labels is still slowly unfolding, it is already attracting many visitors from Shanghai, who brave the 90-minute drive down congested highways to the Yangcheng Lake district, especially popular during the current hairy crab season.
At least, they will have to make that journey for another year or so, until Shanghai Village, the group's second project in China, opens in autumn 2015. It will be at the Shanghai International Tourism and Resorts Zone, close neighbor to the much-anticipated Disney Resort.
Value Retail introduces a fresh look at outlet shopping, not just in China, but all over the world.
Those of us who have visited outlets in the United States, Australia or other parts of Asia like Japan and South Korea know what it's often like. In a huge warehouse with rows upon rows of designer labels hanging on racks, it's bargain hunting that is a true test of perseverance and patience as you slowly sift through odd sizes, rejects, seconds and old stock from several seasons ago.
Erase that image from your mind.