One innovative artist has created quirky artwork which re-imagines classical paintings with the faces of famous, modern day stars such as Angeline Jolie.
Multimedia producer Eisen Bernard Bernardo, 28, from Los Baños, Philippines, has created the clever works for his series called Mag + Art, where he takes photos of celebrities from magazine covers and carefully places them over images of people in famous classical paintings.
In his work, singer Adele fits perfectly as Da Vinci's Mona Lisa. Angelina Jolie on the cover of Esquire magazine is re-imagined as the famous face of Venus in Botticelli's classic painting The Birth of Venus and Vermeer's Girl with a Pearl Earring has Keira Knightley's face from the cover of Interview magazine.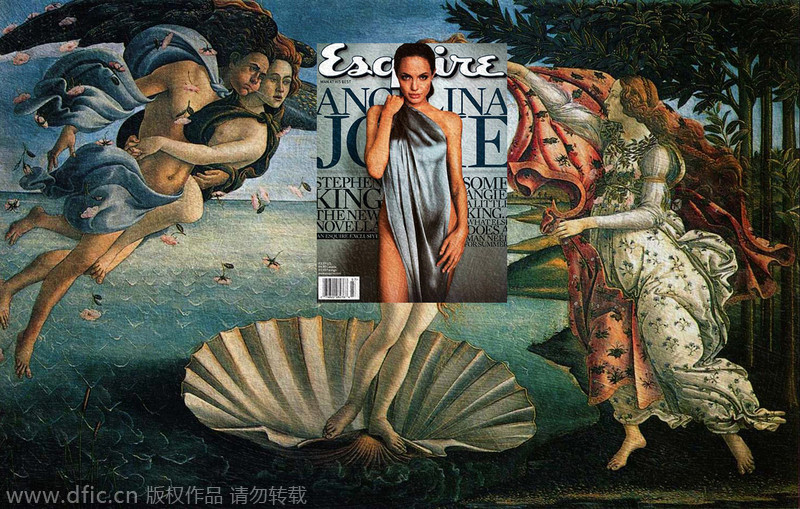 Angelina and Venus. [Photo/IC]