Wang Quan'an may be 'fired' from China Film Directors' Guild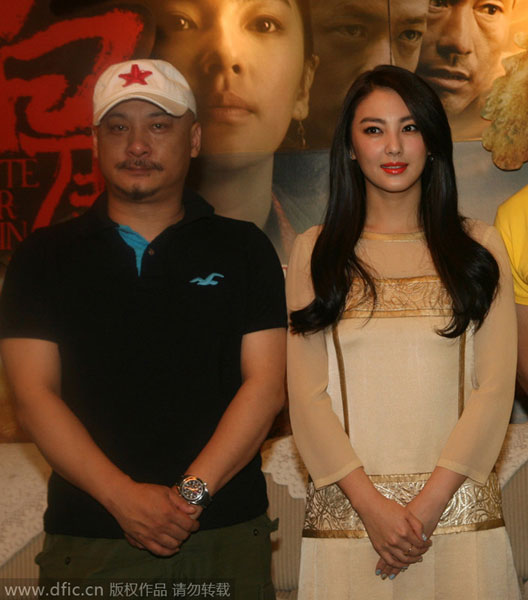 This photo taken on Sept 9, 2014, shows director Wang Quan'an and his wife Zhang Yuqi at the premiere of White Deer Plain. [Photo/IC]
Award-winning Chinese director Wang Quan'an, who was detained in Beijing last week on suspicion for hiring prostitutes, may be expelled from the China Film Directors' Guild.
Golden Bear-winning director Wang was caught buying sex from a 31-year-old prostitute from Heilongjiang province on Sept 10 in an apartment in Beijing's Dongcheng district, according to Beijing Public Security Bureau. Both are said to have admitted their guilt.
The White Dear Plain director is a member of the guild. Chinese director Li Shaohong, who chairs the guild, said the institution treats its members who have taken or possessed drugs and engaged in acts of prostitution in equal manner, but did not provide a clear answer as to how the guild will react in Wang's case.
"The five associations (namely China Film Producers' Association, China Film Directors' Guild, China Television Actor Association, Chinese Society of Film and Literature and China Film Association) have collectively issued a notice (to call for a "cleaner" showbiz), and we want to reiterate that for this incidence," said Li.
Wang was working on a film, The Bund, prior to his detention.