Andy Lau denies feud with Stephen Chow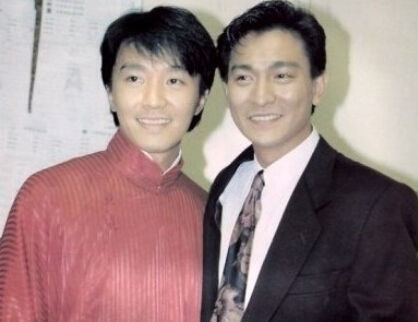 Andy Lau (R) denies feud with Stephen Chow. File photo
Actor Andy Lau has shot down rumors he's feuding with fellow Hong Kong A-lister Stephen Chow.
Lau attended a premiere for documentary "My Voice, My Life" in Hong Kong on Sept 12 and took the opportunity to set the record straight.
Recent media reports have suggested that the actors had fallen out over money and that Lau had put an end to their friendship.
"First off, I never said that he is not my friend," said Lau. "That's what I want to clarify. Also, about my paycheck, these are just rumors."
Lau and Chow collaborated on a number of cult classic films made in Hong Kong in the '90s, including "God of Gamblers II" and "Tricky Brains."
Their relationship came under the media spotlight recently after the wife of Hong Kong film producer Charles Heung slammed Chow's work ethic. She also claimed that Lau and Chow had the opportunity to work together again, but that Chow wasn't prepared to offer Lau enough money to star in his film.
Speaking at the premiere of "My Voice, My Life," Lau admitted that he was involved in talks to star in a movie opposite Chow, but that both actors had "politely rejected the offer."
Chow is one of Hong Kong's most revered comedic actors, with international hits like "Shaolin Soccer" (2001) and "Kung Fu Hustle" (2004) under his belt.
His last film, "Journey to the West: Conquering the Demons," was also a box office hit in China.
When asked about his relationship with Chow, Lau said, "I was, am, and will always be a fan."
For more gossips, click here