Jennifer Lawrence contacts authorities after nude photos hacked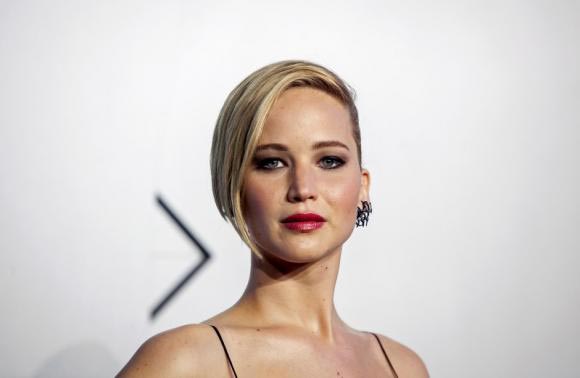 Actress Jennifer Lawrence attends the "X-Men: Days of Future Past" world movie premiere in New York May 10, 2014.[Photo/Agencies]
Oscar-winning actress Jennifer Lawrence has contacted authorities to investigate who stole and posted nude images of her online, a spokeswoman said on Monday, part of a reported mass hacking of celebrities' intimate photos.
Online pictures of the actress, 24, who won an Academy Award for "Silver Linings Playbook" and stars in "The Hunger Games" movie franchise, began appearing on Sunday. The source of the hack was unclear.
Images purporting to be of dozens of other female actresses, models and athletes were also posted. The authenticity of many could not be confirmed.
"This is a flagrant violation of privacy. The authorities have been contacted and will prosecute anyone who posts the stolen photos of Jennifer Lawrence," spokeswoman Liz Mahoney said in an emailed statement. She did not say who was contacted.
A spokesman for the FBI said the agency "is aware of the allegations concerning computer intrusions and the unlawful release of material involving high profile individuals, and is addressing the matter."
Model Kate Upton was among celebrities whose photos were posted online. Her lawyer, Lawrence Shire, called them "an outrageous violation" of her privacy.
"We intend to pursue anyone disseminating or duplicating these illegally obtained images to the fullest extent possible," he said in a statement.
The photos were posted on the image-sharing forum 4chan. Britain's Mirror website quoted the anonymous uploader as saying on the site he or she was a collector, not the hacker.
The uploader said the photos had generated $120 in bitcoin, a digital currency, but added: "I really didn't get close to what I was hoping."
NBC News said Apple Co (AAPL.O) iCloud accounts had apparently been hacked to get the photos. Apple spokeswoman Nat Kerris said in an email: "We take user privacy very seriously and are actively investigating this report."
Actress Mary Elizabeth Winstead said on Twitter that nude photos of her were also posted online. She said the photos had long been deleted.
"I can only imagine the creepy effort that went into this. Feeling for everyone who got hacked," said Winstead, who starred in "Smashed" and "Abraham Lincoln: Vampire Hunter."