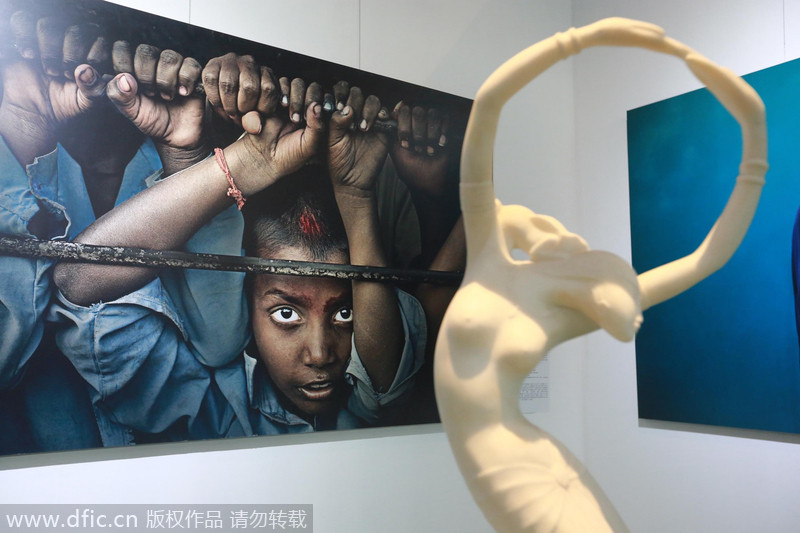 Photographic works are on display in Changsha, Hunan province, Sept 16, 2014. [Photo/IC]
Winning photographs from the 10th China International Press Photo Contest are on exhibit at the Yanghu Wetland Park in Changsha through Sept 28. There are 230 photos on display, covering themes of war, disaster, daily life, sports, science and technology and news figures, which bring visual enjoyment to viewers. The works will later tour other cities in China.
The annual China International Press Photo Contest started in 2005 and provides a platform where photojournalists and photographers around the world get to show their works, exchange ideas and promote friendship.