A rise in fallen stars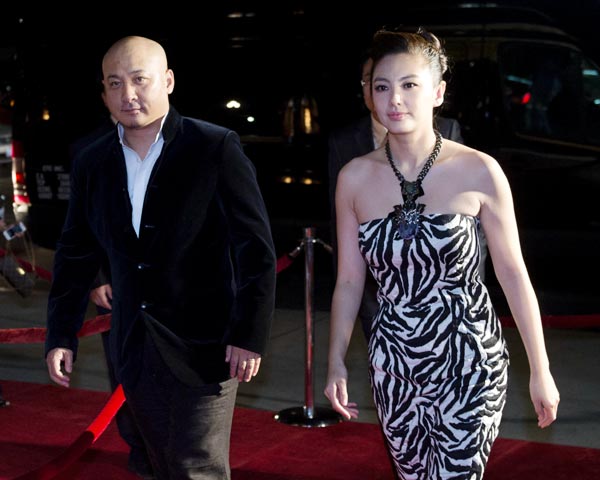 Film director Wang Quan'an and his actress wife Zhang Yuqi attend a film festival in Los Angeles in 2012. [Photo/Xinhua]
The prostitution scandal that has embroiled Golden Bear-winning director Wang Quan'an may cast a long shadow over the country's entertainment industry, insiders say.
The 48-year-old, who won the top award in Berlin in 2007 with Tu'ya's Marriage, was alleXgedly caught by police having sex with a 31-year-old suspected sex worker from Heilongjiang province on Sept 10 in a high-end downtown Beijing apartment, according to a Beijing Public Security Bureau statement.
The statement also alleges Wang, who's from Shaanxi province, paid three women, including an 18-year-old, for sexual services from Sept 8 to 10.
As millions of Chinese netizens expressed sympathy for Wang's wife-actress Zhang Yuqi, who was attending the New York Fashion Week at the time-a Wednesday report by the Chengdu Economic Daily claimed Wang may be asked to leave the China Film Director's Guild. The guild is a nonprofit industry association of utmost esteem.
The report said the CFDG recently re-iterated a proposal discouraging the employment of people in the industry who've been involved in scandals. The proposal, initiated by the CFDG and four comparable-level film industry associations, urges celebrities to "behave" and serve as role models.